The Saskatchewan Government has announced changes to the Saskatchewan Immigrant Nominee Program (SINP). The five previous applicant streams - entrepreneur, science and technology, farm, large scale investor and young farmer - have been consolidated into entrepreneur and farmer owner/operator streams.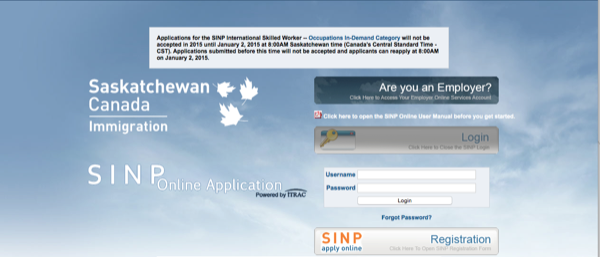 The previous guidelines required a nominee in the Entrepreneural stream to have a $300,000 net worth and make an investment of $150,000 in a business in Saskatchewan. These requirements have increased so that a net worth of $500,000 is required and an investment of $300,000 must be made if the business is to be located in Regina or Saskatoon. The investment requirement outside of the province's two major cities is $200,000. The nominee must own at least 33% of the business unless the investment in the business is $1 million or higher. The nominee must be active in the day to day mangement of the business.
The requirement to put $75,000 on deposit as a sign of good faith has been removed. Under the new program, an entrepreneur won't be nominated until he or she has established a business in Saskatchewan.
There is a new job creation requirement that states that a nominee must create or maintain two jobs for a non-family member if a new business is to be located in Saskatoon or Regina. These employees must be Canadian or permanent residents. If the nominee is purchasing an existing business, the staff in place at the time of purchase must be maintained.
Under the previous program, applicants had been dealt with on a first come, first serve basis. With the changes, the program has switched to a two stage, points based system. All applications must now be submitted online. Those passing the first round of point scoring will be selected to move on to a formal evaluation process. The goal is to shorten the waiting time for highly qualified applicants.
The SINP has begun accepting new applications for the entrepreneural stream. There is no longer a quota or threshold for entreprenural applicants. Any interested entrepreneur can file a statement of interest today by following the instructions online at the [SINP's website.](https://www.saskatchewan.ca/sinp#utm_campaign=q2_2015&utm_medium=short&utm_source=%2Fsinp