On July 1, 2014 the Canada's Anti-spam Legislation (CASL) came into effect. This law was put into place to help prevent a number of problems that spam creates.
it impairs the use of electronic channels to carry out legitimate commercial activity
dealing with spam imposes additional costs on businesses and consumers
spam can lead to compromises of privacy and security threats to confidential information
it undermines the general confidence of the public in the use of electronic communications for commercial activities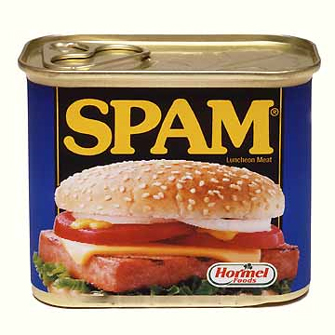 This law applies to email, SMS, social media or instant messaging that is used to send promotional or commercial messages. This is a law with teeth with penalties of up to $1 million for individuals and $10 million for businesses. As a business owner if you want to be on the right side of the law you need to ensure you meet the following:
You Must Have A Valid Form Of Consent
There are two forms of consent; express and implied consent.
Express Consent
The definition of this form of consent is fairly simple. In order for this consent to exist, the recipient of your email must have given you permission to send email either verbally or in writing. The important thing to remember is it is up to you to prove that the consent exists. For this purpose you will want to keep records of how you obtained consent. Obviously, this will be much easier to deal with if you obtain consent in writing.
There is no time limit to this kind of consent. Consent is deemed to exist until the recipient withdraws his or her consent.
Implied Consent
Implied consent is more of a gray area. The following categories are where implied consent can exist.
Existing Business Relationship
In this situation, the recipient of the email would be someone who has either bought goods and services from you or has inquired about your goods or services.
Existing Non-Business Relationship
This would apply to charities or political parties where the recipient of the email has provided you with a gift, donation or volunteer work. This would also apply to recipients who are members of your club or non-profit organization.
Recipient's E-Mail Address Was Conspicuously Published Or Sent To You
The key point to remember with this situation is that the email must relate to a recipient's functions or activities in a business or official capacity. In essence this means that if someone publishes their email address on their website and does not indicate that they don't want unsolicited emails, you can send them an email, provided it is related to their business.
Implied consent is time limited. It is typically a period of 2 years after the event that starts the relationship (e.g. purchase of a good). For subscriptions or memberships, the period starts on the day the relationship ends.
Clearly Identify Yourself And Your Organization
The government's website explains this one well:
You must include your mailing address. You must also include a phone number for accessing an agent or a voice messaging system, an email address, or a web address for you or the person on whose behalf you are sending the message.
Provide An Unsubscribe Mechanism That Is Functional For 60 Days
The unsubscribe mechanism must be consumer friendly and easily performed. Hiding or making unsubscribing difficult isn't going to cut it under the guidelines. A simple link in an email that takes the recipient to a page where they can click a button to unsubscribe would work. Responding to a text message with "stop" or "unsubscribe" would also work. Make it simple for people to unsubscribe should they choose to do so.
Your Messages Must Not Be False Or Misleading
You have to be straight up about who is sending the information and what you are selling. Pretending to be Paypal with a link to a fake website is going to get you in a lot of trouble. This provision is designed to prevent phishing attacks, which have become a pain for all email users.
The Bottom Line
If you have used email to market your goods and services in the past and you have been respectful of your recipient's time and attention, you won't have to do much to comply with the new law. This law seems to be designed to prevent the big time spammers that send out tens of thousands of emails to individuals to sell them products they aren't interested in or to trick them into clicking on a link to steal their personal information. Be a good email citizen, follow the rules and you should be fine.