SecureKey is a Canadian company that provides Concierge, which is a credential brokerage service. A credential brokerage service allows someone who wants to access a website to use the credentials of another, trusted third party to access the website.
In SecureKey's case, the trusted third parties that provide the credentials are Canadian banks and credit unions. These financial institutions allow the use of their online banking credentials to allow access to websites that Concierge supports. SecureKey's role in the process is to make sure that your financial institution doesn't know which website you are logging into and the website doesn't know which financial institution is providing the login credentials. This preserves the privacy of the person using the service.
The current list of credential providers is shown in the figure below.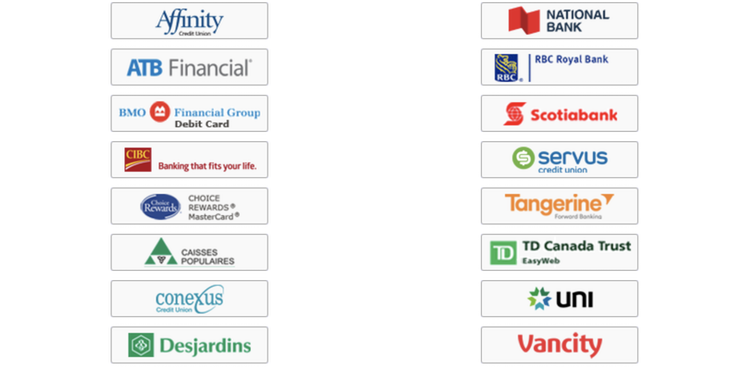 The websites that allow access to their services using SecureKey are a wide variety of federal and provincial government websites. The benefit of using SecureKey is that there is no need to create and keep track of separate credentials for each government website that you need to access.
Tax preparation software like TurboTax has a feature called Auto-Fill My Return. This allows for the import of your tax information such as T4 or T5 slips from the Canada Revenue Agency (CRA). The import of data is authorized by using your bank or credit union login credentials with SecureKey. This is a handy feature and it can save a lot of time when preparing your tax return. This feature requires a one-time set up with CRA so that full access is available to your tax information.
SecureKey Concierge is a service that is unique to Canada in that it has widespread adoption among financial institutions and government departments. This makes it a convenient way to access government websites using credentials you have already in place at your financial institution.