Claiming your business's listing on Google Places For Business is an important step in improving your visibility in Google searches. In this post, I'll provide a tutorial on how to take ownership of your business's listing.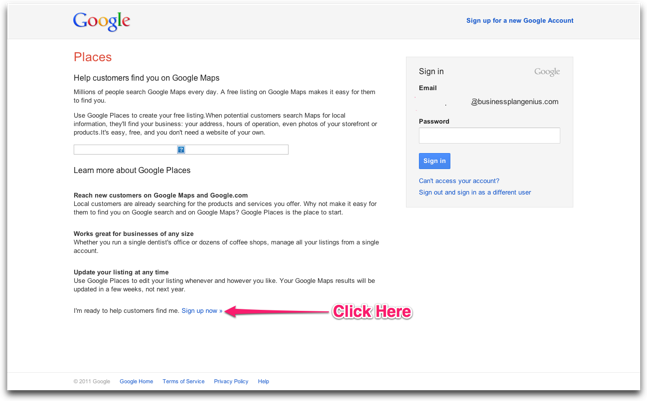 The screenshot shown above is the Google Places For Business Landing Page. The look of it may vary, depending on whether you have a Google account and are signed in. In the version I have posted here, the link to continue onward isn't obvious so I've marked it with an arrow.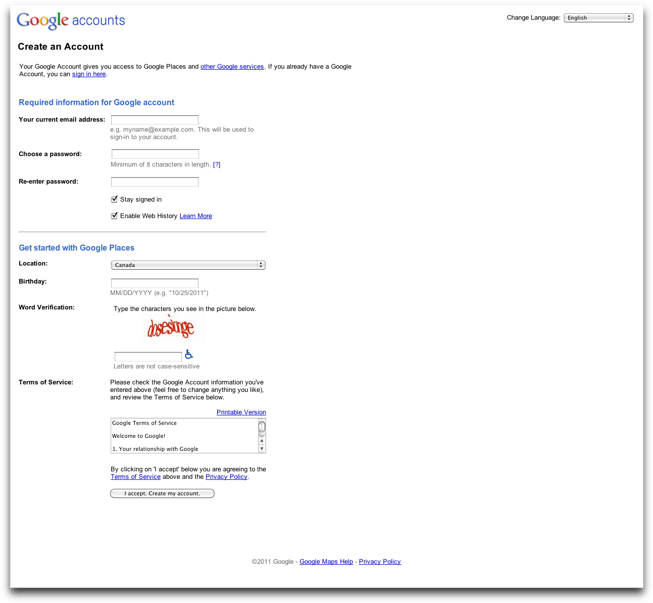 If you don't already have a Google account, you'll be asked to create one. This is will allow you to complete your Google Places For Business listing and you'll be able to sign up for Google's other services as well.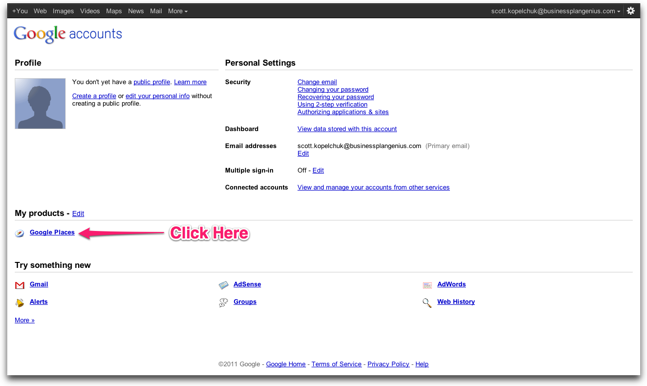 The screenshot above shows the main page once you've created your Google account. I've indicated the Google Places link.

This is the first page of the sign up process. When putting in your phone number, make sure you use the same one that you have listed on your business website (if you have one).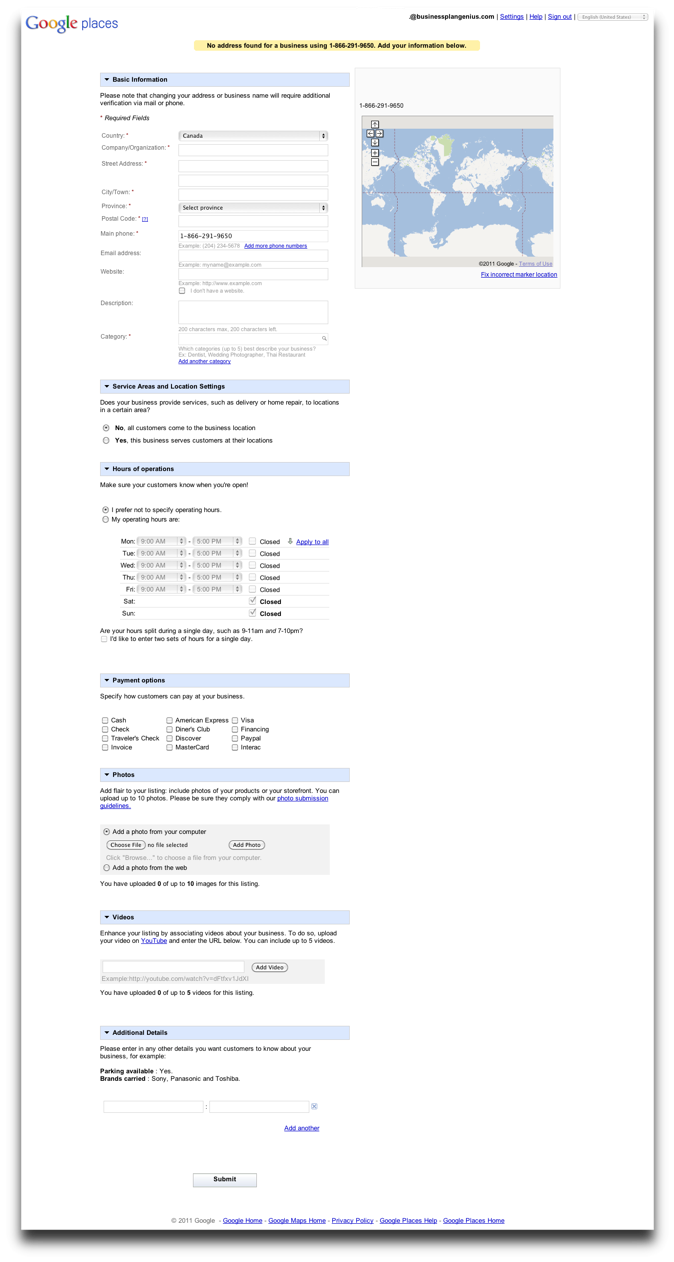 This page shows all the information that you can add to your Google Places for Business local listing. Make sure you fill out as much detail as you can. You should upload pictures of your storefront. It will help people identify your business when they are trying to find it on the street.
A more complete listing gives the customer confidence that your business is legitimate and that it is worth visiting. It also provides additional search terms for Google to index. This increases the likelihood that your business will show up when a customer searches using terms related to your products or services.
Once you have filled out this form, you will have created your listing. Remember to update your listing whenever your information changes. An inaccurate listing will only confuse and frustrate your potential customers. Google also provides statistics on how many times your profile was viewed in the previous 30 days. It's worthwhile signing in every once in a while to check these statistics and think about what you can do to your listing to improve the number of actions people take compared to the number of impressions (people viewing your Google listing) your listing gets. Not everyone who views your listing will take an action but you want this ratio to be as high as possible.
If you have any questions about Google Places For Business, please leave a comment below.