The Wilson Centre For Entrepreneurial Excellence was established by was established in 2007 and made possible through the generous donation by philanthropist, University of Saskatchewan Alumni and businessman W. Brett Wilson. The Wilson Centre held its annual I3 Idea Challenge last night.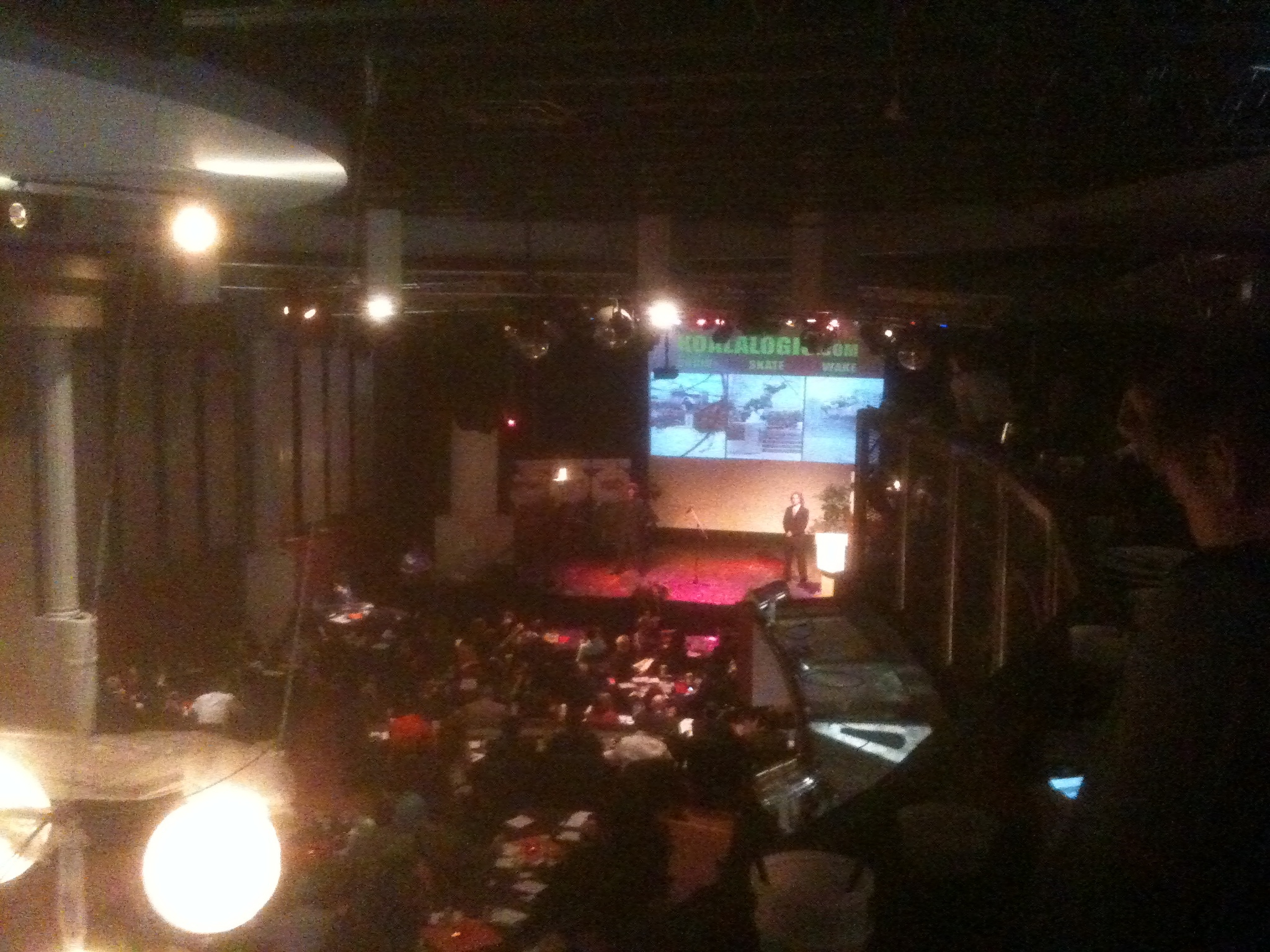 Eleven teams had six minutes to pitch their business plans to a panel of industry judges. The participating teams were:
Industrial Motor Self Diagnostic System - eliminates unplanned downtime of large industrial electric motors and saves companies the cost of unscheduled maintenance and increases safety.
Asehro Inc. - creatively reusing old shipping containers that are stacked up in Mauritius, to make sustainable, affordable and modern energy efficient homes.
Carley Olivia Photography - A Saskatoon based photographer
Community Costa Rica - provides affordable housing opportunities for the low and middle-low income families of Costa Rica who wish to purchase a quality home in a healthy and safe community.
ENRQI Research Ltd. - a new emerging biotechnology company that has created a highly efficient and cost effective process which utilizes patented strains of yeast to convert waste products such as glycerol, municipal waste, and CO2 into green chemicals.
KoalaLogic.com - Canada's premiere online retailer for snowboard, skateboard, and wakeboard clothing, equipment and accessories.
Mechanical Moose Solutions - a simple solution to increase efficiencies of North American grain farms during harvest operations.
Neechie Gear - the first clothing company in Canada to create, support and develop Aboriginal youth based sports teams.
NitroWave - a new kitchen appliance developed to rapidly cool and heat items.
THREATS™ - a user-friendly, geospatial, application-based software that integrates publicly available, multi-jurisdictional and multi-sector data on aquatic health as well as man-made developments on the landscape.
Wellington Caskets - provides "Casket Covers", a product that allows consumers to have affordable and eco-friendly funerals without sacrificing the respectable look of a formal funeral.
The winners of the challenge were:
NitroWave
Carley Olivia Photography
Neechie Gear
The presentations were well done and it was obvious that a lot of work went into them. It's encouraging to see such high quality work from young entrepreneurs. Some of the ideas were better than others and there was a certain naiveté about the ease of bringing certain products to market, but overall I was impressed. There were 45 business plans entered to compete for the $300,000 in cash and services. The popularity of this competition continues to grow and the quality of the business plans continues to improve. This is an excellent opportunity for a student at the University of Saskatchewan with a business idea to compete for the cash prize and gain some exposure for his or her business. )